ATM-Allmaher® AS940 Sherpa
Safety on the Slopes: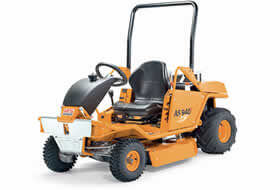 Whether for professional or private use - the Allmäher® AS 940 Sherpa redefines safety on the slopes for tractor mowers. Its permanent four-wheel drive with differential lock ensures faithful directional stability when travelling along the slop and optimal braking downhill. Its hydrostatic drive makes the power and traction of the 27 HP 724cc V twin engine powerfully felt.
The perfectly tuned cooling of the four-wheel drive transmission ensures maximum performance even under long-term professional operation. Its low equipment weight, the low point of gravity and not least, its stable and nevertheless foldable roll bar ensure the highest level of safety particularly when working on very hilly terrain.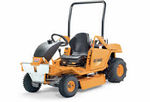 AS-MOTOR AS940 Sherpa - Ride on Mower
Call for Price